On Demand Option Now Available Through September 30th for Additional $300 Off
Mastering 10 Key Topics for SNF Success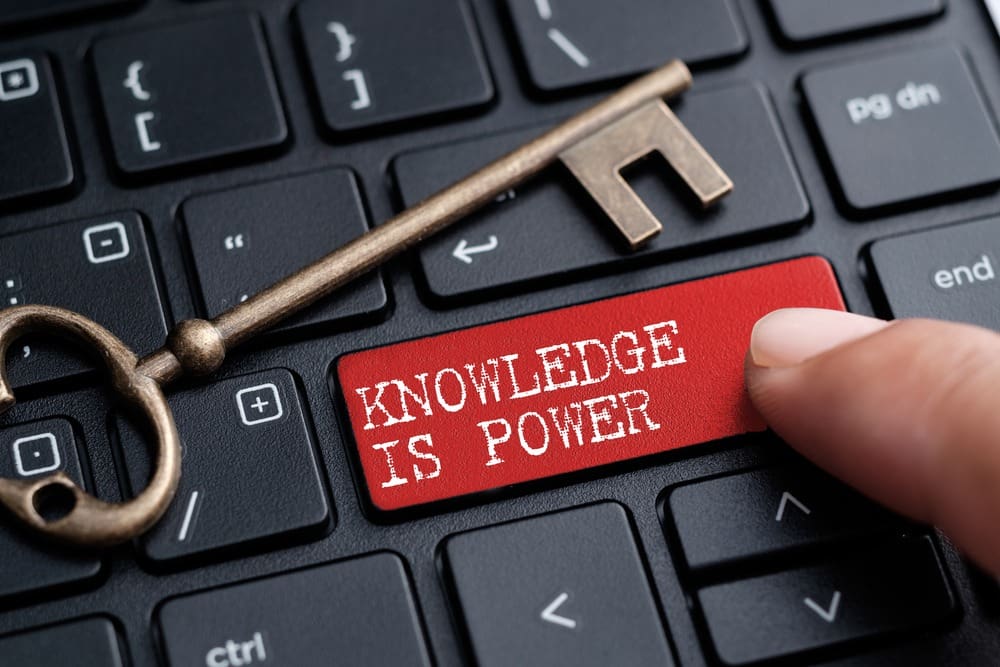 Get the answers…Gain the confidence
Tools for the 10 key areas of Rehab Management
Join Us…
Purchase On-Demand Option before September 30th for Extra $300 off
Get Certified!
The ever-changing rules, the push for productivity and the "do more with less" culture can be frustrating. This Series will help you master the 10 key areas for SNF survival, and put you ahead of the curve.
Skilled Nursing Facility Rehab Manager Training Program™ Details
Total of 10 Courses. Bonus Resources with each Course!
Save resources to your computer for future reference
30 Clock Hours of Continuing Education / 36 Contact Hours
Approved for PT and OT in NY and Multiple States, NBCOT Approved
APTA NY Chapter approved for 30 hours
Add Certified SNF Rehab Manager™ to Your Resume
You will have access to the material through 12/31/23
No other program like this!
100% of past participants said they would recommend this course to their peers!
Course 1: The Guiding Principles of Long Term Care
Federal and State Guidelines for Therapy and Beyond
View Course Details and Resources HERE
Course 2: Medicare Part A: Coverage Criteria, Reimbursement Structure and Fraud Triggers
All the Medicare Part A rules in 1 place….coverage, notes, duration and more
View Course Details and Resources HERE
Course 3: The Patient Driven Payment Model – Master Coding, Billing and Compliance
Amazing PDPM cheat sheet, resource tools, calculators and more
View Course Details and Resources HERE
Course 4: MDS for Therapists – Sections A-Z (BIMS – PHQ-9 – Section GG – Section I – Section O and More)
Therapy Function Score resources, Section GG tools and more
See what's changing on the MDS 10/1/2023 and how it impacts PDPM and CMI
View Course Details and Resources HERE
Course 5: CMS Quality Measure Programs: 5-Star, QRP and VBP
What MDS Questions impact your 5-STAR rating? SNF QRP Penalty? How everything ties together.
QM Cheat sheet – Keep all the QM's and MDS trigger questions straight!
View Course Details and Resources HERE
Course 6: Medicare Part B – Coverage Guidelines – Coding, Billing and Compliance
All the Medicare Part B rule in 1 place…coverage, documentation, coding, billing and more
View Course Details and Resources HERE
Course 7: Documentation Specifics for Part A and Part B – Rules and How To's
Requirements for Part A vs Part B vs State Practice Act
Documentation templates and samples included
View Course Details and Resources HERE
Course 8: Maintenance Therapy: Rules for Establishment and Provision
Includes documentation templates and samples
View Course Details and Resources HERE
Course 9: Beneficiary Notices – NOMNC & ABNS – What form to give and when
Includes all customizable forms and instructions of when to and not to issue
View Course Details and Resources HERE
Course 10: Leadership, Management and Compliance
Leadership, management and a new take on Productivity that could make everyone happy
Meet Your Instructor
Instructor Credentials: Dolores Montero, PT, DPT, RAC-CT, RAC-CTA (Click for Bio)
Hello there! I'm the course presenter and have developed the material over a 30-year period working in the non-profit and for-profit skilled nursing facility industry. I remember what it was like being a new manager with limited resources and have set my practice around teaching and mentoring other Therapy Professionals to ensure they have the tools they need to succeed!
Let me tell you how I got here. I jumped into a Rehab Manager position for a 400-bed SNF when I was just 23 years old. Yikes! Honestly, I thought it would be temporary….but I fell in love with the geriatric population, and was hooked. My residents became family and I wanted the best for every. single. one. of them. So not only did I stay, but I became a Board Certified Geriatric Clinical Specialist and continued practicing for the next 20 years, pouring my heart and soul into the geriatric population.
But over the years, the struggle was real. As a Rehab Director, 12-hour-days were the norm and trying to keep up with the rules was almost impossible. Every company had different rules and when asked why things needed to be done a certain way, no one seemed to know. I was determined to figure "the system" out and soon discovered the rules and regulations were hidden in plain sight. There were Federal Manuals!! Who knew!! [This was in the early 90's…so we are talkin' real paper "manuals."] The State Operations Manual for LTC and the Medicare Manuals for Part A and Part B became my bedtime reading. [Seriously..] In 1997, I read the entire Balanced Budget Act while on maternity leave, and memorized the nuts and bolts of the first Prospective Payment System and RUG system. [I know…don't judge!]
My ability to find the answers made me the "go-to" resource for other Rehab Directors in my state, and over time, in surrounding states. It quickly became apparent that keeping up with all the changing rules and regulations would become a full-time job, a very necessary full-time job, as my peers across the country were not learning the information in school or on the job, yet their licenses were on the line for much of the resident treatment and billing in the SNF. In fact, many of my peers were being directed to perform activities that conflicted with these "rules."
About 10 years ago, I made the decision to shift my care-giver energy from focusing on my residents and my therapy team, to focusing on the therapy teams in multiple facilities. Still a care-giver at heart, ultimately serving residents in a round about way…by serving my peers. My focus has always been on compliance and "doing the right thing," and the years of teaching and consulting that followed have allowed me to put the information together for other therapists interested in the same. Over the years our practice has grown and now provides training, education and support to SNF Rehab Managers, PT, OT and Speech professionals in all 50 states. Check out my bio to see why I'm the right person to assist you on your professional journey!
You CAN lead a facility to success using a compliance-based model!
And you CAN have all the answers!
We have been formally teaching this course for over 8 years and are proud to say that
EVERY SINGLE PARTICIPANT stated they WOULD RECOMMEND THIS COURSE TO THEIR PEERS.
That's how we KNOW we are doing the right thing!
What's Included?
10-Course Series totaling 30 Clock / 36 Contact Hours of Continuing Education Credit
Presentation slides, written materials and valuable downloads from each course
VIEW ALL the available resources listed above in EACH Course Link, including templates, tools, forms, calculators and more
Access to course material through 12/31/2023. Go back and repeat courses as many times as needed.
SNF Certified Rehabilitation ManagerTM Certificate
Course Cost is Based on Membership Level
Non-Members or Basic Members: Session not available for Non or Basic Members
Individual Members: $1,800 $900 PLUS Additional $300 off Until Sept 30th
Facility Group Members:
$1,800
Free
Learn more about our Membership Levels HERE
Course Reviews
Not sure if this Course Series is for you? These recent participants had positive things to say!
This was one of the best courses I have ever taken. Very easy to understand. The presenter takes her time and really helps you clearly understand the content of each course. I loved the fact that I could work at my own pace. It was nice that I didn't have to completely finish each course every week. Super nice that the last few weeks I could play "catch up." I recommend this course to any and all SNF rehab manager professionals. It is a great refresher and would be amazing for anyone who is interested in moving into the SNF rehab director role.

Tamara D, PTA in Texas: 2022 Class
The course touched on all things SNF rehab, in a very organized and easy to understand manner. The course reviewed all the why's and the how's to enable me to succeed, with amazing resources to reference and share. A therapist and expert in the SNF rehab world. Very trustworthy presenter. Absolutely recommend to any rehab manager, new or seasoned.

Jen B, OT in New York: 2022 Class
We transitioned from contract to in-house and this course gave me everything I was missing (or never taught) in my contract therapy management experience. I feel like a can help the residents and facility better as I can see the full picture now. And I have a ton of resources to draw from!

MTM, PT in New York; 2021 Class
I strongly recommend this course to new Rehab Directors who are still figuring out the ins and outs of the Skilled Nursing Facility setting and to aspiring clinical staff who want to take on an administrative role. It covered a lot of topics I deal with on a daily basis and it provided me the information that I can share with my staff and the MDS department.

LM, PT in New York; 2021 Class
Great information with daily application to better the resident's care, organizational gains and departmental function.

LK, PTA in Georgia; 2021 Class
The material presented was excellent. I would recommend to every therapist in SNFs. I will make my everyday decisions with much more confidence now because of the careful way Dolores explained the rules and regulations.

FS, PT in Florida; 2021 Class
I highly recommend this material to all therapy professionals interested in the bigger picture in the SNF setting. I share the information with my staff and as a team we are a knowledgeable asset to the facility where we provide in-house therapy.

MD, OT in New York; 2021 Class
I would definitely recommend this course to others. I have been a Rehab Manager for the past year and it has been a tough learning curve. I was looking for a training course that gave me sufficient info to return confidently on a day-to-day basis, and also provide enough resources to refer to when I needed. I was also looking for PDPM resources and this course flawlessly explained and differentiated PDPM from RUGs, presenting the right amount of data I needed for my position.

RG, PT in California – 2021 Class
I have already recommended this to several other department leaders within the industry! Thank you for all your hard work and continuously offered in-depth knowledge on the areas of this industry that at times can be so overwhelming to learn/apply within real clinic settings. Already looking forward to the next course!

AH, OT in Minnesota – 2020 Class
I have 100% confidence in Montero Therapy Services and the information that you present, in courses such as this or when I email a question. You are a vital resource for me, and I am a stronger Director of Rehab because of your assistance. Thank you!

KC, PT in New York – 2020 Class
And a few more words from past attendees:

"I've been a Rehab Manager for 20+ years and I still had many "A-ha" moments!"

"Met my expectations and more! I wish I could bring you back to my facility."

"Excellent courses! Thank you for collecting the info we need to be successful AND ethical."

"No employer has ever taught me these rules. Seeing the big picture helps make sense of it all and will make me a better manager."

"The presenter made Medicare enjoyable….who knew that was possible!"

Rehab Manager Training Program Participants 2017-2020
PLEASE NOTE:
An On Demand Option is now open – see below
How Does It Work?
All 10 Course will be available upon sign-up
Courses contain audio, video and written instruction. An internet connection is required.
It is recommended the courses be taken in order, though this is not required.
Registrants will have until 12/31/23 to access the material. Access is 24/7.
Each course includes a Quiz with 80% required to pass.
You can go back and repeat courses if you wish. Slide presentations and other resources can be saved to participants computer for future reference.
Upon successful completion of the 10-part series, a Certificate of Completion for the SNF Rehab Manager Training Program can be printed out for your records.
Total of 36 CE's or 36 Contact Hours / 30 clock hours / 1800 clock minutes

Approved for PT and OT in New York for 36 contact hours
Approved by APTA New York for 30 hours, and all states that accept APTA component credits
Approved by additional states – Attendee is responsible for verifying state-specific CE criteria.
The Course Series meets NBCOT approval criteria.

Certificates will indicate Montero Certified SNF Rehabilitation Manager
Access to all Course Materials through 12/31/23. Handouts, resources, cheat sheets can be saved to your computer.
To receive the Certificate of Completion, participants must complete all material by 12/31/2023.
Click Here for more info about our Services and Membership Levels
If your SNF would like to pay using a Purchase Order or Check, please contact us ASAP to reserve your spot, otherwise we cannot hold the spot for you.
REGISTER BELOW
registration for Summer 2023 On-Demand option Now Open
*The Summer 2023 Course Session (July-December) is open to Individual and Facility Members Only. Our 2024 Course will be open to both Members and Non-Members.
Click Here for more info about our Services and Membership Levels
---
We are confident you will find super value in our program.
If you are not completely satisfied after taking 1 course (or 14 days from purchase) we will refund your purchase!